Measuring Client Satisfaction: Are you doing it right?
Jan 11, 2020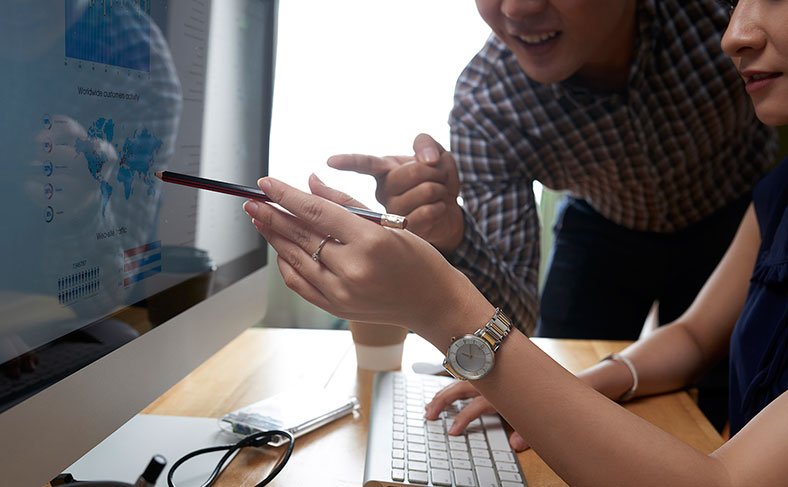 Undoubtedly, client satisfaction is the leading indicator of business growth. We all know satisfied clients bring more business and profit to the organization. But then how to measure client satisfaction, most of us will either reply by saying - "Client feedback", but this is half truth because most people prefer being quiet when satisfied. Others will say if client is still paying their bills, that means they are satisfied and by the time they will get to know - "CLIENT ISN'T HAPPY"- it will be too late as client is ready to leave.
Moreover client requirements are not only unique but difficult to categories. Do you know awesome online reviews help your business grow? We need to dig deeper to find out how we can really come to know whether client is satisfied or not.
Here we will provide you some key solutions which will help you track client satisfaction on a continuous basis:-
Here are the hottest trends that we think are going to make it big next year:-
Client Satisfaction Survey
Client satisfaction survey is one of the standard approach to gather information regarding how fulfilled your clients are with your services. Ever ponder what clients are saying in regards to you? Do you want to enhance client loyalty? In today's competitive marketplace, it's very important to know what your customers think. What value addition you are doing to them? This can either be done by creating your own client satisfaction survey template or you can hire some online agency to do the same for you.
Client Satisfaction Score
Sometimes it's not possible for your client to answer your entire survey, there a simple score rating strategy will do wonders. Create a simple score card, share it with your client and ask him to mark your business. This way you will come to know that where exactly you fall in your client's mind. Further with their score you can realize whether they will come back to you or not? This method is short, simple and direct to calculate client satisfaction level.
Social Media Monitoring
If you are looking for a simple yet effective method in terms of large number of responses, social media platform like Twitter, Facebook etc can allow you to do the same. Further you can also create a custom piece of content in the form of video, article exclusively for survey takers. By creating a hash tag and asking your followers to tweet their answer you can easily get a large number of responses.
E-mail Campaign
This is likely the most famous and easy approach to understand client mindset. It's insightful to gather email addresses from your clients and sometime later ask them to review the services offered to them. But here you can also think a little further to this traditional E-Mail campaign approach like go at composing an interesting headline "Take Our 2 Minute Survey to Win Cash Prize of $100." Or you can offer initial access to premium service.
Real Time Interaction
Here's another great way of knowing your customer satisfaction level, as dealing with customer face to face provides an outstanding opportunity to get honest reply and further helps to build customer loyalty. This can be easily done by offering them value added service and speaking to them directly like how they feel. This can be used as double sided weapon which on one side helps you to judge client satisfaction level and another side helps in brand building. Undoubtedly, there are some great methods and metrics designed exactly for measuring client satisfaction level but with the help of above explained methods you can get to know about your client mindset and can work to rectify them too.
The main target of any business should be to make HAPPY CLIENTS. Businesses that do - develop and thrive; those who don't - decline and die.